Official distributor of Weingarten presses, new, retrofit and used
Official distributor of second-hand Weingarten presses
At Makorpress we are official distributors of Weingarten presses, we are a young, talented and highly qualified team, with the ability to learn new skills and the necessary experience to offer the solutions that your company needs.
For this reason, specialists in mechanics, electronics, hydraulics and automation are at your disposal.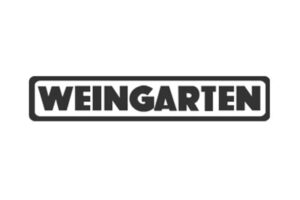 At Makorpress we have a long experience in rebuilding and refurbishing Weingarten presses. Weingarten mechanical presses used, occasion or rebuilt, for metal stamping and deep drawing.
We prepare each press to be sold in optimal working conditions, well rebuilt and modernized.
REQUEST INFORMATION ON WEINGARTEN HYDRAULIC AND MECHANICAL PRESSESCall us 619 06 29 93
About Weingarten
MÜLLER – WEINGARTEN was a German company based in Weingarten, with a worldwide presence, dedicated to the manufacture of machinery for the transformation/molding of metals, focusing its production above all on mechanical and hydraulic presses, and injection molding equipment. Pressure. In 2007 the firm was acquired by SCHULER AG culminating in its full integration in 2011, which meant the disappearance of its trademark. After-sales service for MÜLLER – WEINGARTEN products is provided by SCHULER.
History of the company
Maschinenfabrik MÜLLER – WEINGARTEN AG originated in 1981 from the merger of two companies, Maschinenfabrik WEINGARTEN AG on the one hand, and MÜLLER Pressen- und Maschinenfabrik GmbH on the other.
The first was founded in 1866 in Weingarten and began the production of industrial machinery for the transformation of metal sheets in 1872. In 1928 it began to manufacture heavy mechanical presses for use in the automotive industry. The second company had its origins in a locksmith in Esslingen founded in 1863, which began manufacturing hydraulic presses in 1870.

REQUEST INFORMATION ON WEINGARTEN MECHANICAL PRESSES Call us 619 06 29 93