Official distributor of Fagor presses, new, retrofit and used
Official distributor of second-hand Fagor presses
At Makorpress we are official distributors of Fagor hydraulic and mechanical presses, we are a young, talented and highly qualified team, with the ability to learn new skills and the necessary experience to offer the solutions that your company needs.
For this reason, specialists in mechanics, electronics, hydraulics and automation are at your disposal.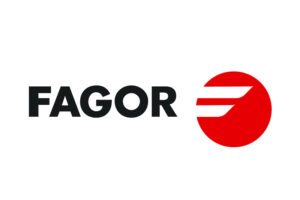 At Makorpress we have extensive experience in the reconstruction and renovation of Fagor mechanical presses for punching and cold stamping of sheet metal and metals in general. Fagor mechanical presses used, occasion or rebuilt, for stamping and cold drawing of metals.
We prepare each mechanical press to be sold in optimal working conditions, well rebuilt and modernized.
REQUEST INFORMATION ON FAGOR HYDRAULIC PRESSES Call us 619 06 29 93
FAGOR MECHANICAL PRESSES
Mechanical presses are the most widely used stamping equipment due to their productivity and reliability.
These constitute the most suitable solution for the production of high volumes of pieces in their different versions: progressive for small-sized pieces, transfer for medium-sized pieces and press lines for larger pieces, among which we include leather ones.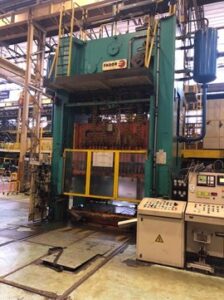 Fagor mechanical press models
press lines
Transfer presses
blanking lines
hot stamping
Forging
test systems
REQUEST INFORMATION ON FAGOR MECHANICAL PRESSES Call us 619 06 29 93
Fagor hydraulic press
When it comes to manufacturing parts in medium/low volumes, hydraulic press lines are an extremely profitable and efficient alternative compared to other options with higher productivity, but proportionally much more expensive, an unnecessary extra cost and not justifiable because it cannot be profitable.
Profitability that is improved with the new energy efficiency technologies applicable in hydraulic presses.

Fagor hydraulic press models
press lines
Transfer presses
hot stamping
Forging
Composite
test systems
REQUEST INFORMATION ON FAGOR HYDRAULIC PRESSES Call us 619 06 29 93